The Manly Warringah Cricket Association Twenty20 competition commences in November each year, with games every two or three weekends on Sunday afternoons.
The Twenty20 competition is perfect for players who don't want to commit to weekly Saturday afternoon cricket and for regular players who just can't get enough.
Collaroy Plateau Cricket Club entered three T20 teams in 2021/22 - 'the Ogres', 'the Edisons' and 4th Grade premiers 'Old Spice'.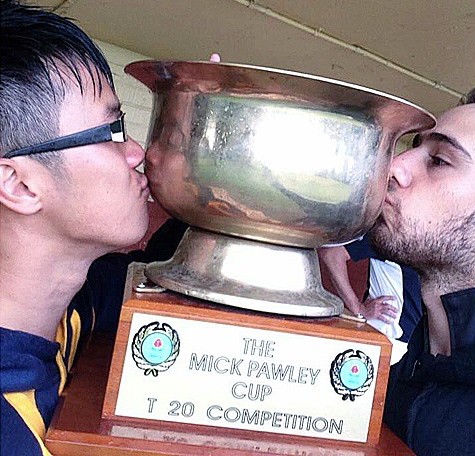 The Towers
The Towers were a successful Twent20 venture, winning the 1st Grade Mike Pawley Cup 3 times.
The team has always consisted of a mixture of current and former CPCC players. Ex Plateau juniors who now play representative cricket at Manly or elsewhere are often invited back. We are currently looking for someone to organise and coordinate this team and bring it back into the competition.
The Ogres
The Ogres, or, "Old Guys Really Enjoy Schooners", were formed by a group of Dads keen to get back onto the park for some social cricket. The team has been a great success in providing the enjoyment it was designed to and in the 2014/15 season they even achieved their first win and gave Plate finals series a shake! (Thanks to star recruit, ex New South Wales batsman, Marty Haywood)
The group have branched outside the means of the Twenty20 competition as well, going on a tour to Rylstone.