CPCC and local cricket legend Bob Williams passed away on Thursday, 7 December 2017, aged 70.
Bob's contribution to the Club was immense.
Bob played 27 seasons with the club and 327 matches starting as a boy in the afternoon D Grade team in 1962/63 before quickly progressing to A1/1st Grade by 1967/68.
He then played 18 seasons at the top leve before finishing his career in A2s.
Bob's 1003 wickets will stand forever as the Club record. He is one of only 3 confirmed players in the MWCA to have achieved 1000 wickets.
Bob bowled seam up outswing with incredible skill and guile.
Some remarkable statistics within this monumental achievement are:
49 x Five wicket hauls (24 x Six wickets)
50+ wickets in a season 7 times
In 1964/65 Bob took a still Club record 82 wickets in the season, another record that no doubt will stand forever.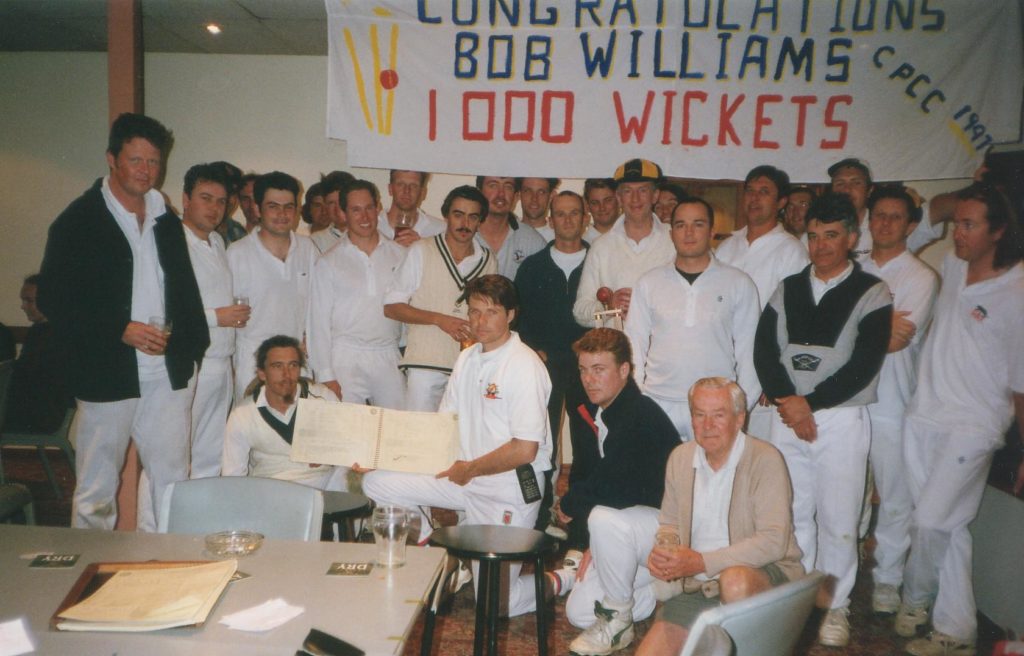 Bob relocated from the Northern Beaches to Buladelah a number of years ago but always kept a keen interest in the Club.
That Bob was a fabulous club man and team mate to all who played with him, and a top bloke makes his passing an even greater loss.
The thoughts of CPCC and the Collaroy Plateau community are well and truly with the Williams family and close friends.
Regards
Col Huxley – President CPCC