Jake Carden takes a look at how our ex-juniors are progressing for Manly Warringah District Cricket Club
Welcome to this season's first CPCC grade player watch. This little report takes a look at our Collaroy Plateau juniors currently playing for Manly Warringah in the Sydney Grade competitions.
1st Grade
Nick McLachlan – Nick made an impressive start to his season when he was rewarded with a NSW call up in one of their one day Trial Matches. Nick has also made a solid start to the Grade season.
Rd1 v Hawkesbury – 3/40 and 32
Rd2 v Syd Uni – 2/62
Rd4 v Campbelltown – 4/57
2nd Grade
Sam Gainsford – Sam Also got selected in Manly 1st grade T20 Squad for 2015!
Rd2 v Syd Uni – 47
PG's Rd 1 v Bankstown – 3/25
Jake Carden – Jake has made a solid start to the season mainly with the ball in hand
Rd3 v Fairfield (3rd Grade) – 3/5 & 2/20
Rd4 v Campbelltown – 2/22 & 28
Rd5 v Wests – 3/41
PG's Rd1 v Bankstown – 3/14
PG's Rd3 v Sutherland – 4/49
3rd Grade
Zach Trewartha – Zach also got selected in the Manly 1st Grade T20 squad for 2015!

Rd4 v Campbelltown – 24
4th Grade
Joel Wood
Rd 5 v Wests – 2/21
Ryan Bishop-Perrett
Rd 2 v Sydney Uni – 1/38 & 31
Jack Pickering – Jack made a fantastic start to season 2015/16!
Rd2 v Sydney Uni – 55
Rd3 v Fairfield – 46*
James Boyer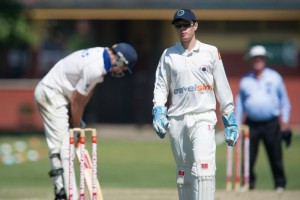 Rd1 v Hawkesbury (3rd Grade) – 39
Rd3 v Fairfield – 60
Rd6 v Northern Districts – 3 Catches (WK)
5th Grade
Isaiah Vumbaca
Rd4 v Campbelltown – 3/15
Rd6 v Northern Districts – 86*